Adobe Photoshop Lightroom
Lightroom is a powerful software for organizing, editing and sharing photographs. The cloud-based application allows photographers to synchronize photos across multiple devices: desktop, mobile, tablet and through the web browser. In digital photography workflow, it is easy to amass thousands of photos (if not more) in sort period of time. This online class, offered in real-time will cover efficient workflow for importing, sorting and organizing photos. A key focus of the course will be on creative editing of photographs through Lightroom's non-destructive editing process. With Lightroom, photographers can quickly make custom black and white photos or improve images by selectively altering parts of them. The course will also include ease of sharing photos to social media, clients, family or friends. Lightroom's batch processing abilities allow photographers to edit multiple photos at once saving hours of editing time, which will also be covered. After taking this course participants will be able to organize photos, edit them and share them on the go, whether they are at home working on a desktop or travelling with their mobile devices or tablets.
The course will be delivered online in real-time. Instructor will be available to answer questions through email and video conference during the duration of the course. Participants will require paid subscription of Adobe Photoshop Lightroom.
Meeting time: Saturdays 10 AM to 12
PM
(Eastern Standard Time)
Dates: May 8, 15 & 22, 2021
Fee:
CAD
$150
Contact: Surendra Lawoti at
lawoti@gmail.com
to register or if you have any questions.
About the instructor:
Surendra Lawoti is a photographer based in Toronto, where he teaches photography at
OCAD
University as a sessional instructor. He has been teaching photography in post-secondary institutions for over 10 years, in Canada and the US. Surendra provides student-centred learning environments by focusing on student needs and building learning communities. He has experience in teaching in online and hybrid environments. To read more of Surendra's bio related to art practice and exhibition history,
click here.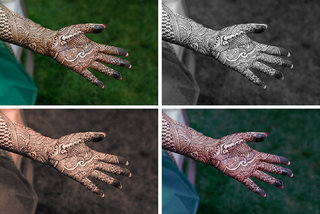 Picturing Rouge
Free photography workshop
Date: Saturday May 29, 2021
Time: 10 AM to 1 PM
Number of participants:
TBD
, based on Ontario Public Health guidelines
First come first served!
Email Surendra at
lawoti@gmail.com
to reserve a spot or if you have any questions.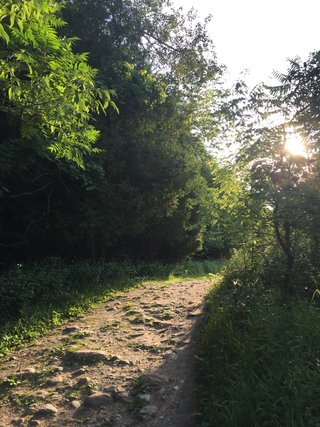 Photographer Surendra Lawoti will lead a 3-hour hike in the beautiful Rouge National Urban Park. He will provide photography tips on landscape photography, reading light, formal elements, and composition. The group will walk through the Carolinian forest and the diverse biodiversity of the landscape. The workshop is open to all skill levels and cameras of any kind including mobile devices are welcome.
Pack a light lunch. The hiking trails are easy to moderate level. Let's be in nature, enjoy spring and picture Rouge in its glory!
Surendra Lawoti
is a photographer based in Toronto, where he teaches photography at
OCAD
University as a sessional instructor. Surendra has photographed the Rouge River watershed extensively as part of the Nine Rivers City, a project commissioned by
TRCA
and Harbourfront Centre.